Category A-Z / Womens Health Post Mastectomy Post Mastectomy Swimwear Swim Suit (showing 1 to 3 of 3)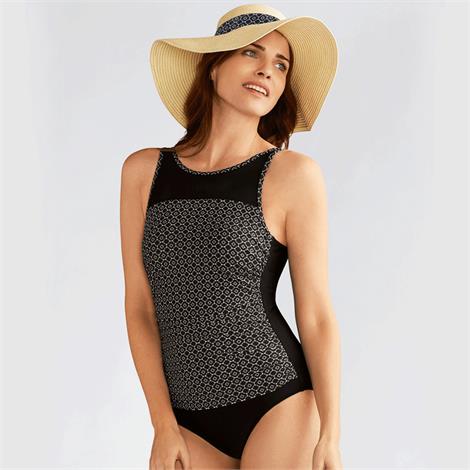 Amoena Ayon Half Bodice Swimsuit has designed with geometric eye catching printed fabric because its high neckline promises the security and comfort, even if you have breast surgery scars or burns. It looks sexy on the beach or at the pool. Pocketed bra...
$54.00
More Information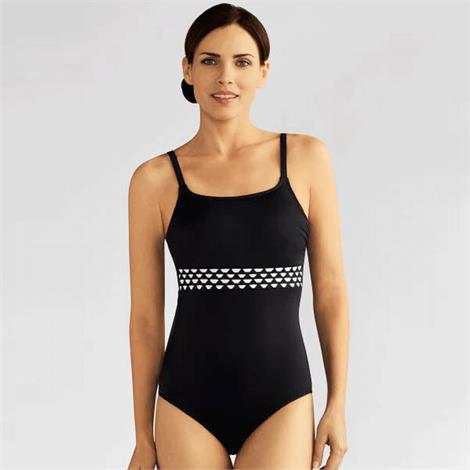 Amoena Cocos One Piece Swimsuit - solid black is instantly slimming whilst the laser cut woven detailing under the bustline adds something unique, a focal point for your eye. Its neckline sits in a medium position, not too high and not too low, but perfectly...
$45.75
More Information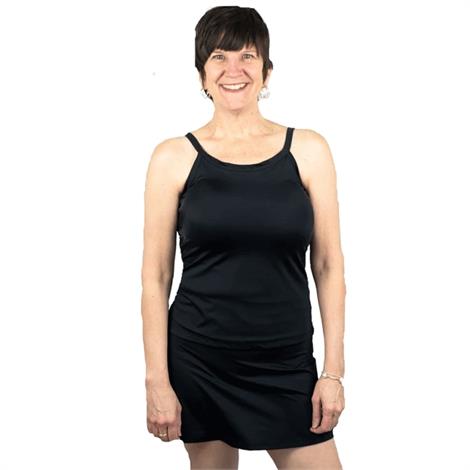 Complete Shaping Mastectomy Tankini Swim Top is built in lightweight breast prostheses, so no need to purchase additional breast forms. There is no shelf bra or heavy elastics across the chest, just smooth fabric against mastectomy scars. Goes great with...
$157.99
More Information